It's not easy for moms to return to the workforce after taking time away from their career to raise a family. Thankfully, there are plenty of remote work opportunities to help women reenter the workforce with confidence, allowing them to ease their way back into the working world while keeping work-life balance at the forefront.
---
Are you a mom looking to return to the workforce? Check out these five remote jobs that will help you bridge the gap between your last job and your next one.
1. Bookkeeping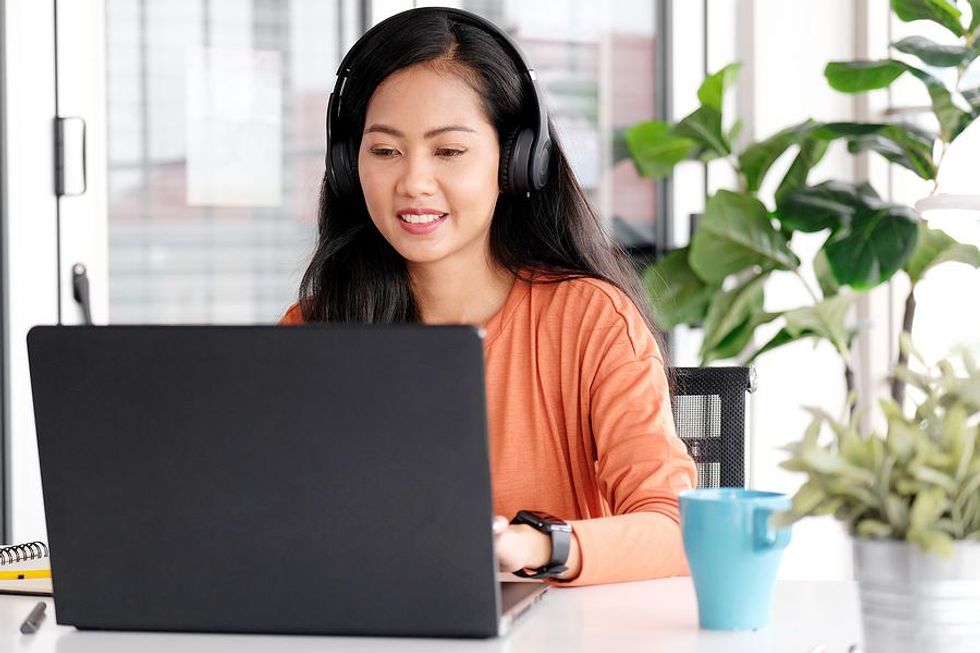 As a bookkeeper, you'll need be organized, detail-oriented, and have solid math and computer skills. Since a bookkeeping position lends itself well to remote work, you might work on a contract or freelance basis for small businesses or large companies. Some job titles you might have instead of "bookkeeper" include "accounting clerk," "sales manager," and "office assistant." If you have experience in the nonprofit, sales, client services, and accounting and finance industries, you'll likely be a qualified bookkeeping candidate.
Check out remote bookkeeping jobs.
2. Call Center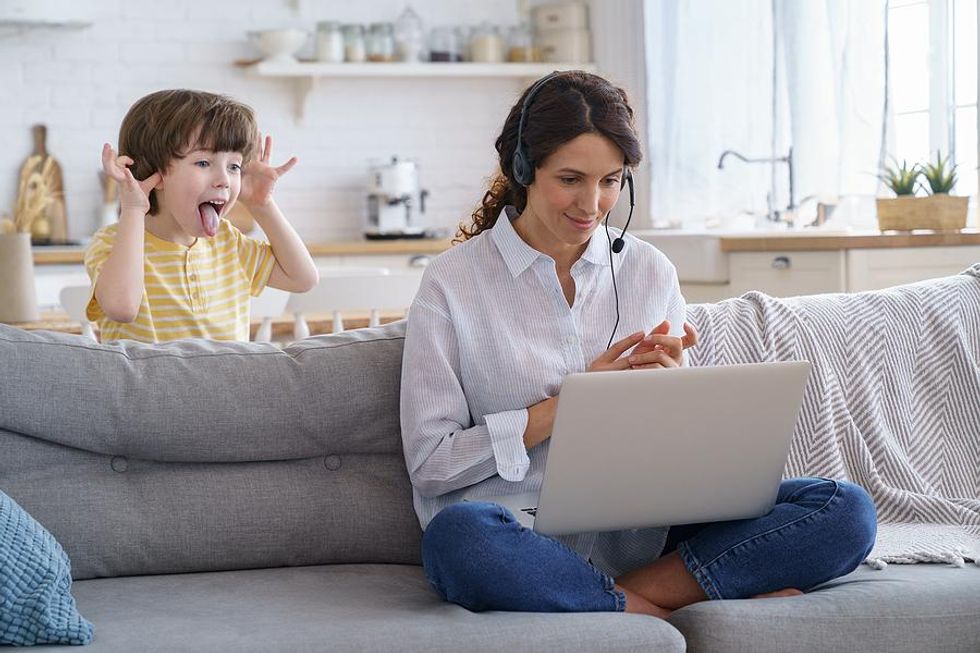 This job is very similar to a job as a customer service representative, but with some key differences. A call center employee is strictly on the phone (like the title suggests) and you'll have to think on your feet more. You not only could handle inbound calls from customers, but also outbound calls to business and organizations for marketing purposes, research surveys, or other B2B communications. Working in a call center is perfect for people who want to help others by finding solutions to meet customers needs, while also dipping their toes in sales.
Check out remote call center jobs.
3. Computer & IT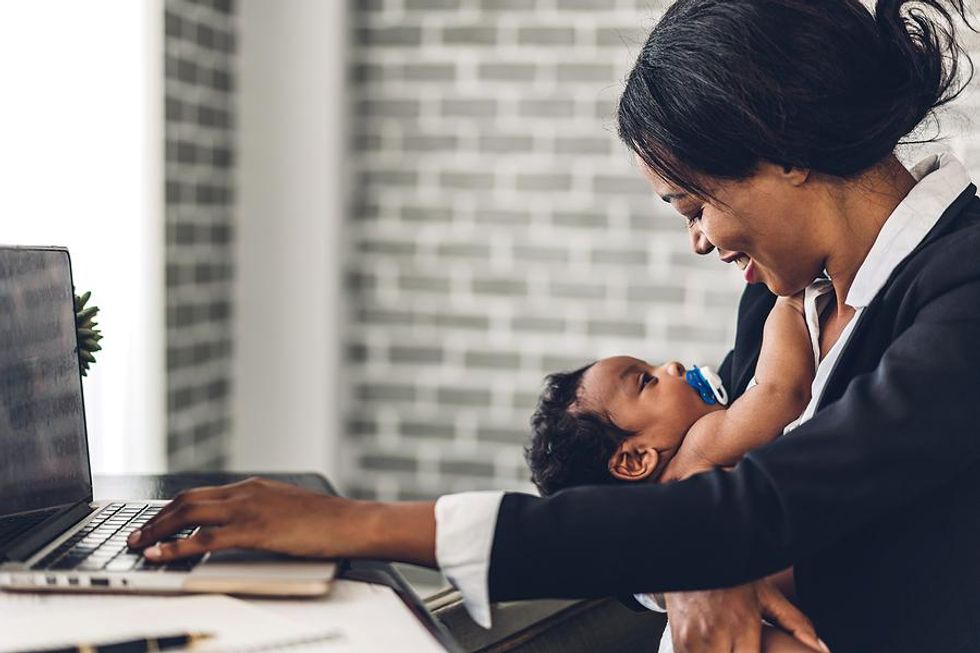 Computer and IT jobs are in high demand, so moms looking to return to the workforce should have lots of remote opportunities to choose from in various tech industries, like information security, digital marketing, cloud solutions, business consulting, information companies, education, healthcare, communications, and media. If becoming an IT specialist, systems engineer or administrator, technical support specialist, IT security consultant, or quality analyst sounds enticing as a bridge job, go for it!
Check out remote computer & IT jobs.
4. Education & Training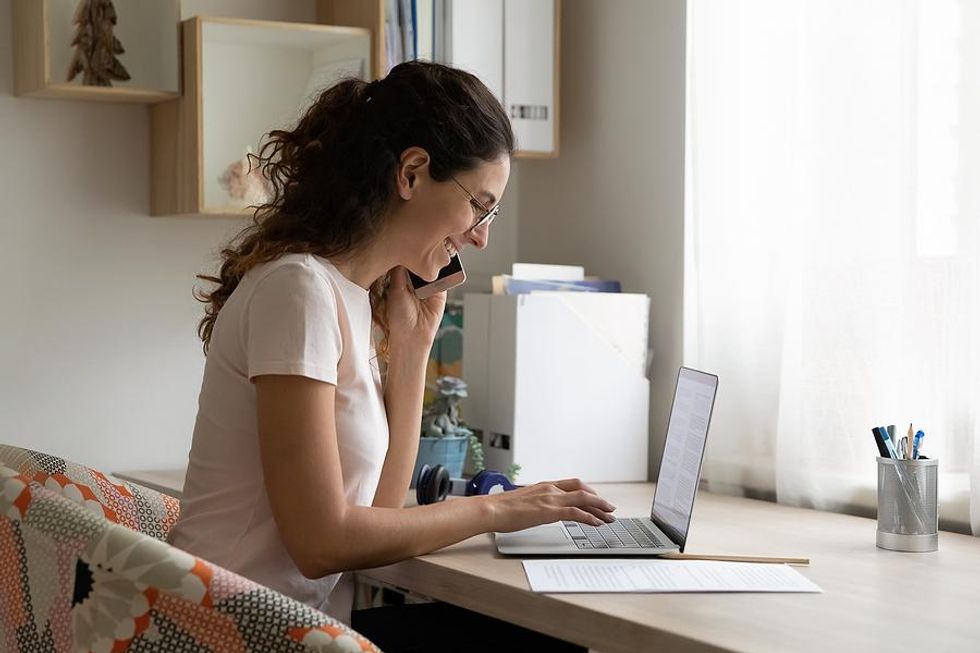 Enjoy working with people and helping them learn new things? A job in education and training might be perfect for you! In this type of job, you'll act as a facilitator to learning by using classroom or virtual presentations or individual instruction to help students learn complex subjects. You'll also plan, develop, and assign lessons, then evaluate students on their grasp of these lessons. There are plenty of education and training jobs out there for moms with a passion for education who might want to become a teacher, instructor, coach, tutor, curriculum developer, or paraprofessional.
Check out remote education & training jobs.
5. Writing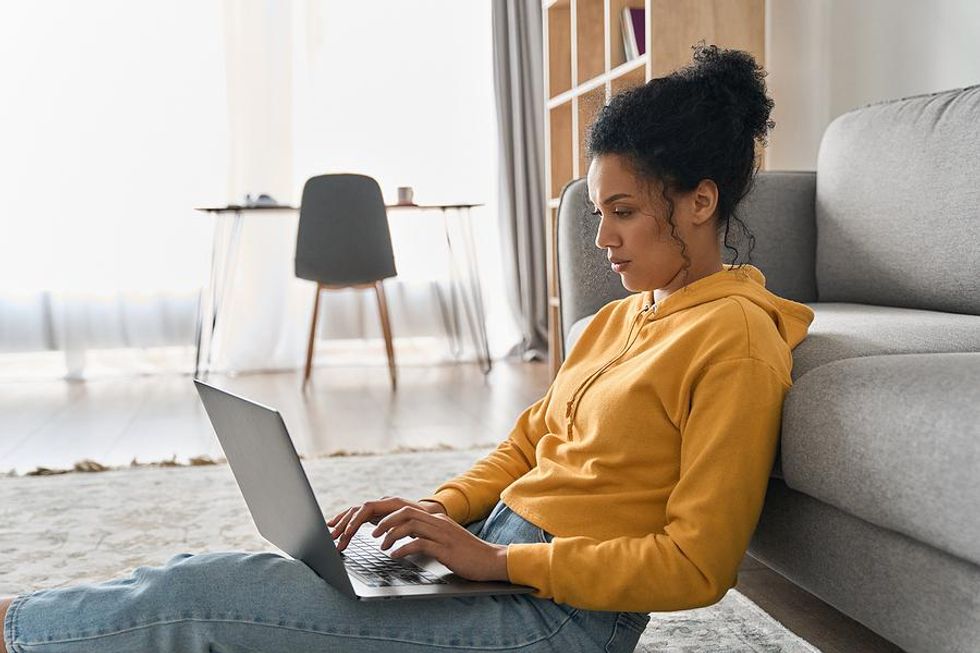 Perhaps the most flexible job on this list, a writing job entails producing a wide variety of written materials, which are then delivered to an audience in numerous ways. As a writer, you'll create content in different formats, depending on whether your job is more creative or technical. Some job titles you might have as a writer include copywriter, content manager, editor, blogger, reporter, columnist, and news writer or journalist. If you have talent for (and enjoy expressing yourself) through the written word, don't overlook these careers!
Check out remote writing jobs.
For moms looking to return to the workforce, a remote job could be especially appealing. The five jobs listed above give professionals the opportunity to work from home, and could be perfect for any mom out there hoping to find a good job that allows them to gain experience while maintaining work-life balance.
Need help landing a remote job?
Work It Daily is hosting a live training, "How To Land A Remote Job In 2021" designed to help job seekers who want to secure a remote work opportunity! Join us on Wednesday, May 26th, from 12 p.m. – 2:30 p.m. ET, and get ready to land your dream job!
For only $5, here's what you'll learn:
How to land a remote job this year
Tips for conducting a disruptive job search
How to stand out from the competition
This live training would normally cost hundreds of dollars but we wanted to pass the savings on to you.
The remote work job market is extremely competitive and this live training will get you one step closer to standing out from the competition. Click here to save your seat!
Struggling to find the right job?
Check out Work It Daily's Incredible Companies page to see snapshots of companies hiring. Work It Daily also highlights job opportunities on a daily basis on TikTok.
From Your Site Articles
Related Articles Around the Web