Mismanaging employee data can pose huge risks for your business. Erroneous or lost worker data can delay payroll, benefits management, and other HR processes. In addition, a breach of sensitive data can result in legal repercussions and even cost you your business license. 
That's why you need to use good employee data management software. The right solutions provide tools to collect, store, and manage workers' data securely and from anywhere. 
However, many managers and HR teams still don't understand what goes into employee data management and how to manage data effectively. 
Below, I explain employee data management and why it's important, then explore 6 best practices for managing workers' information. I also share my recommendations for employee data management software so you can pick one for your company. 
Key Takeaways
Employee data management refers to the collection, storage, and management of workers' information.
Managing employee data saves time, reduces errors, builds employee trust, and helps you follow data regulations.
It's essential to stay compliant with data regulations, secure sensitive information, check data accuracy, and have a contingency plan for data breaches.
Software like Connecteam can help you implement strong data management practices at your company.
What Is Employee Data Management?
Employee data management refers to the process of collecting, storing, organizing, and securing employee data. This data includes:
Personal information, such as the employee's name, date of birth, Social Security Number, diversity data, and contact details
Employment records like job title, start date, salary details, work hours, and worker status
Performance reviews, training histories, and goal-setting documents 
Time off records, including vacation days, sickness absence, and family and medical leave 
Payroll and benefits information like pay stubs and healthcare and retirement plan details
Workplace safety records relating to injuries or accidents
Tax documents such as W-4, W-2, and 1099 forms 
Employee licenses and certifications
Visa and work authorization documents (if applicable)
Managers and business owners store this information within an employee database, which can be digital (such as through a software system) or physical (in a filing cabinet filled with paper documents).
Why Is Employee Data Management Important?
Here's why you need to have a stable employee data management practice in place. 
Saves time and reduces errors 
Well-managed employee databases help streamline HR processes. You can quickly access and manage workers' information for processing payroll, administering benefits, conducting performance evaluations, and more. 
Plus, when you've organized information well, data will be accurate, and you'll make fewer mistakes when using it.
Builds employee trust 
Workers trust their employer with their personal information—some of which is sensitive in nature. Showing that you employ strong data management practices can help workers build trust and respect for your company. 
Helps you make strategic HR decisions 
Employee data management isn't just about administrative processes. You can use employee data to inform a ton of strategic decision-making. 
For instance, performance reviews will help you identify top talent and those who require more support. You can reward high-performing employees and take steps to provide underperforming team members with additional training.
Another example is with diversity, equity, and inclusion (DEI). Knowing workers' genders, ages, and other demographic details helps to track how diverse your workforce is and take action where necessary. 
Keeps data secure and you compliant 
Careful management of employee data helps keep information secure. Without this, you can lose valuable data or even be a victim of data breaches and leaks. These can violate data regulations and industry standards, resulting in legal consequences for your company. With good data management practices, you can ensure compliance with the law.
6 Best Practices for Employee Data Management 
Below, I share 6 tips to improve your employee data management processes. 
Less is more 
The more information you gather, the more errors you're prone to making. For instance, if you collect an employee's date of birth and their emergency contact's date of birth, you may mix them up and use the wrong date on a form. I suggest being mindful and collecting only what's necessary for employment, safety, or compliance. 
Similarly, don't hold onto data for too long. Create a clear data retention policy outlining how long different types of employee data will be retained. For example, you may not need to retain certain pieces of employee information once the worker has left your company. 
Also, consider data retention regulations such as the Selected Recordkeeping Obligations in 29 CFR Part 1602 when creating your retention policy. (The rule states that companies must retain employee records for 1 year from when the information was gathered or used in a specific action item—whichever is later.) 
In short, keeping your data to a minimum helps prevent errors and keeps you compliant with data regulations. 
Stay compliant 
Some areas have strict data regulations. These include the GDPR (General Data Protection Regulation) in Europe and the CPRA (California Privacy Rights Act) in the US. Even the FLSA (Fair Labor Standards Act), for example, requires you to store certain information about your non-exempt workers. 
Non-compliance with these regulatory bodies can have legal implications and put your business license at risk. You can improve compliance by researching and understanding the rules, training relevant staff, and conducting regular audits to ensure you follow appropriate regulations. 
💡Pro Tip: 
Add an informed consent form to your onboarding process. This way, you can ensure your workers know what information you're collecting and storing—and have the records to prove it.
Keep information private and secure
There are multiple steps you can take to keep employee data secure and confidential. 
For starters, opt to store information digitally. Paper copies can be easily misplaced or make their way to the wrong hands. 
Additionally, use a storage platform that's secure and encrypted. Adding passwords and two-factor authentication also helps with protecting data. Also, ensure you've set permission controls so only authorized individuals can access and use employee data. 
Further, conduct periodic audits to identify any securities vulnerabilities and perform regular backups to prevent data loss.  
Lastly, follow all regulations concerning data storage. For example, the Americans with Disabilities Act prevents you from storing workers' medical records in the same employee databases as other information. These need to be stored in a separate file.  
Regularly review and update personnel data
Data accuracy is key to using employee records and other information effectively. For example, incorrect salary information can lead to errors in payroll and tax withholdings, resulting in financial discrepancies and even legal issues.
That's why it's important to regularly review and update employee data to ensure it's accurate and valid. You should also consider a system that lets employees self-report errors in their data, saving you some of the hassle. 
Create incident response plans
Sometimes, employee data is compromised despite best efforts. That's why you must develop a clear data breach response plan that outlines what needs to be done in case of a security incident like a data leak. 
Identify your key contacts (such as legal counsel or PR teams) to determine severity levels for breaches and leaks. Then, establish a response team and outline the step-by-step procedure to manage the crisis. Your plan should include all of this information.
In these events, you should also notify the relevant individuals—for example, employees and authorities as required by the law.
In addition to data breaches, data loss can also be damaging for companies. Create a recovery plan outlining steps to follow in case of data loss emergencies.
🧠Did You Know?
Connecteam lets you instantly notify workers if there's been a data breach at your company. You can inform impacted workers through the in-app chat or use the company newsfeed if it affects everyone.  
Use employee data management software
Managing employee data across different HR systems—such as payroll, benefits, and talent management—can be complicated. Inconsistent data formats and systems that don't integrate can lead to inefficiencies and inaccurate data. 
With employee data management software, however, you can store and manage all your worker data from a single integrated platform. Information is stored securely in the cloud, and you can access it whenever you need it from a desktop or mobile device. 
The best software also provides self-service tools so workers can upload their own documents, saving you time. Top platforms will include customizable access permissions, employee directories, and other tools to enhance the data management process. 
Below, I share my 3 favorite software platforms for employee data management.
The 3 Best Employee Data Management Software 
Connecteam
For me, Connecteam stands out as the best employee data management system available. It offers powerful features to collect, store, and manage workers' contact information, tax records, and more all from one place.
Why I picked Connecteam: Connecteam's simple interface makes it easy to upload and access files in seconds. Moreover, its mobile app lets you and your team access the information you need from anywhere.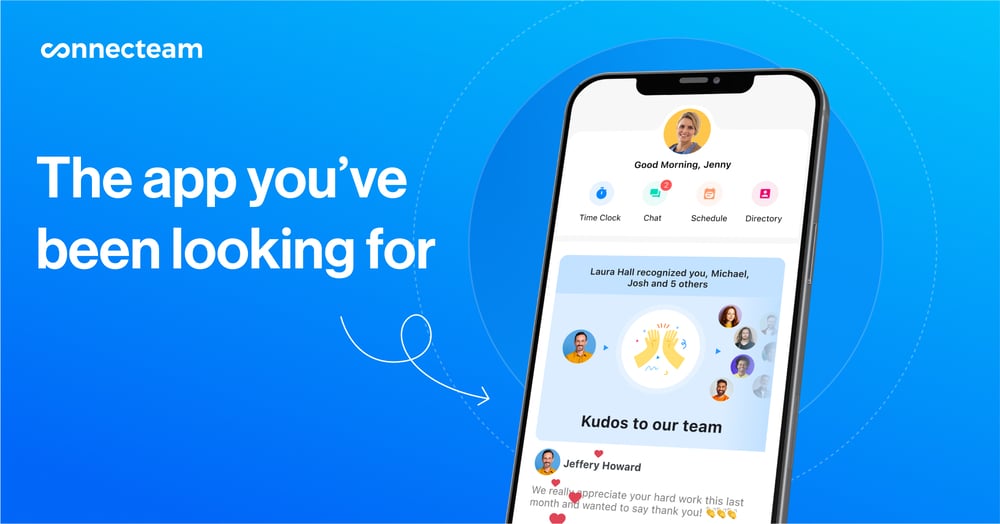 What I especially appreciate is that Connecteam stores all employee data securely. Using the cloud-based document management tool, you can upload, store, and manage all employees' personal information, tax files, legal documents, and more. 
Connecteam encrypts all files end-to-end, keeping them safe from unauthorized third parties. You can also set custom role-based permissions for different documents so that only admins, managers, or human resources staff can access sensitive data. 
Further, Connecteam lets you set expiration dates on employee records and will send you alerts when expiring documents need to be updated. I find this function super valuable for effective data management and compliance with data regulations.
In addition, the software allows your employees to upload and digitally sign their documents through their desktop or mobile devices, making data collection easy for everyone involved. You can even send them reminders to submit documents on time. 
Another feature I love is the color-coded employee timeline. It neatly displays all workers' employment histories, training records, licenses, and certifications, and you can easily update it as new documents come in. The timeline even shows you when workers' licenses and certifications need to be renewed. 
Finally, there's the company directory, which lets you collect and store your workers' contact information and job titles, as well as team and department details.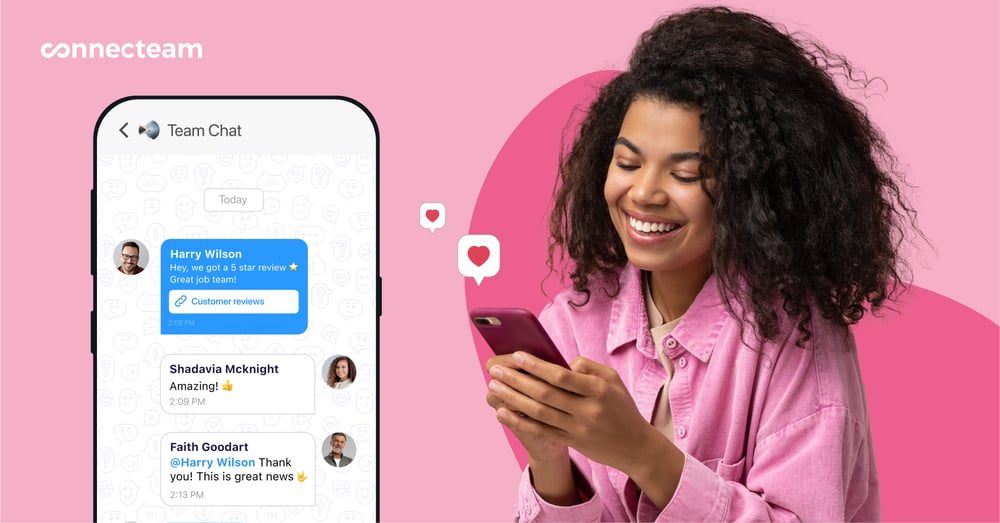 Beyond these features I've covered, Connecteam offers many other operations, communications, and HR management tools. It has features for time tracking and attendance, scheduling, rewards and recognition, time off management, and plenty more.
It's also affordable for teams of all sizes. Paid plans start at $29 per month for up to 30 users. Small businesses with 10 or fewer employees can sign up for Connecteam's free-for-life plan.
Lattice
Lattice is a human resources platform that offers tools for various HR processes such as performance management, employee engagement, and compensation.
Why I picked Lattice: Lattice is introducing a new employee data management system. You'll be able to store personal information such as employee contact details, diversity data, and more. The reporting dashboard will also let you filter information by worker, team, department, location, and other factors. 
Moreover, Lattice will be adding onboarding forms so you can gather employee data right when they join your company—which I find key to a streamlined data management process. However, I was disappointed that Lattice doesn't offer in-app communication tools like a work chat.  
Lattice's pricing plans start at $11 per user per month. 
Zoho People
Zoho People is an HR management software solution. It offers various features and tools to manage employee data. 
Why I picked Zoho People: Zoho People lets you store and categorize various types of worker data and documentation from a central location. Information is stored securely, and you can grant role-based permissions to ensure that only authorized personnel can access confidential data. 
You can also add validity dates for documents so you remember to review and update them on time. Further, Zoho People lets you create a data collection workflow. For instance, you can send onboarding paperwork to new workers, have them e-sign it, and you can review it all from the app. 
I also found it impressive that you can generate custom reports in bulk using Zoho People's templates. On the other hand, I would have liked to see the Zoho People suite of features offer a few more essential tools. For instance, it doesn't have a built-in messaging feature or employee directory. 
Zoho People's paid plans start at $1 per user per month. 
FAQs
How do you collect employee data?
You can gather employee data online or via paper-based forms while onboarding workers. Also, you can regularly ask employees to update any changes to personal information, licenses, and more. You can do this through email or send notifications to their mobile devices if you use employee data management software like Connecteam. 
What is the best employee data management software for free?
Connecteam is the best free employee data management software. It offers a free-for-life Small Business Plan for teams of up to 10, as well as a free trial for all users. The platform's centralized document management tools let you store all your employee files and personnel records neatly in one location. You can set expiration dates on documents, customize user-based permission controls, and more.
Conclusion
Most companies need access to employees' personal details, employment records, legal and tax documents, and other types of sensitive data. Collecting, storing, securing, and managing this information effectively is known as employee data management.
Not only is this a huge administrative burden, but it also requires you to follow many data regulations to stay compliant. Thankfully, good employee data management software can simplify these tasks and ensure your business complies with the law.
Connecteam is my top pick among employee database management systems available today. It offers secure document management and a host of other workforce management features. Plus, it's easy to use and very affordable.
Get started with Connecteam for free today!
Want more great articles straight to your inbox? Subscribe Here ⤵