Saying there are a million moving pieces to your strategic hiring plan is hyperbolic.
However, it's no exaggeration to say ongoing coordination and optimization are a must to maintain a well-oiled (read: predictable, repeatable, and scalable) hiring machine that converts high-quality candidates into high-performing employees who help your business grow.
Though the U.S. and international economies are still in a state of flux and employers — likely including your business — are downsizing (or rightsizing, depending on who you ask) or simply pausing on hiring, it's critical to be ready for when hiring eventually picks back up.
That means it's vital for you, as your org's talent leader, to ensure your recruiters are ready to roll when new requisitions start pouring in again.
"Given how hard it will be to find talent in the coming years, you need to ensure your hiring machine remains solid, enabled, and ready to fire once we get back to business as usual," SocialTalent CEO Johnny Campbell told SHRM.
And there's no better place to start with your preparation than optimizing your existing strategic hiring plan (or tearing it down and starting from square one) to ensure your recruiters are set up to succeed with their sourcing, nurturing, and interviewing efforts post-downturn.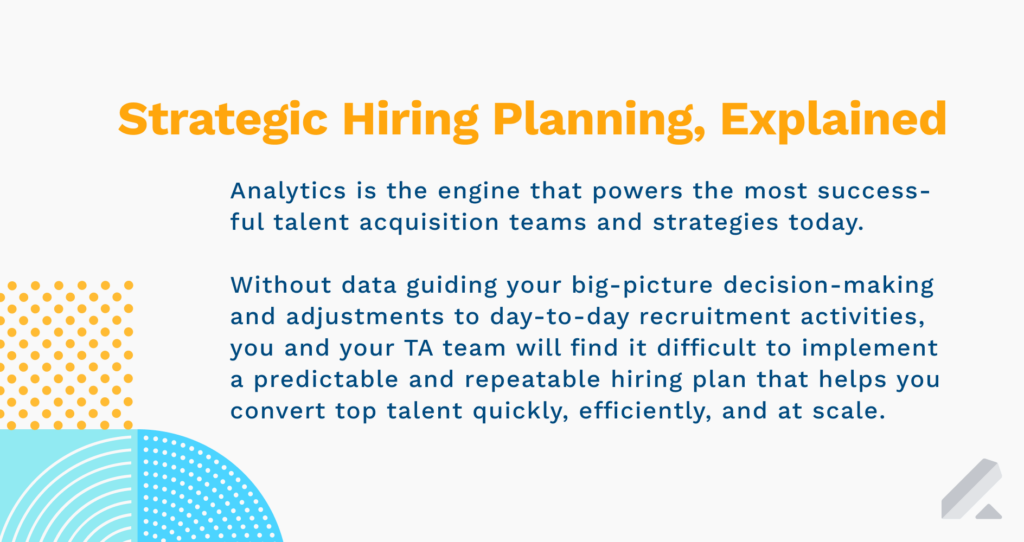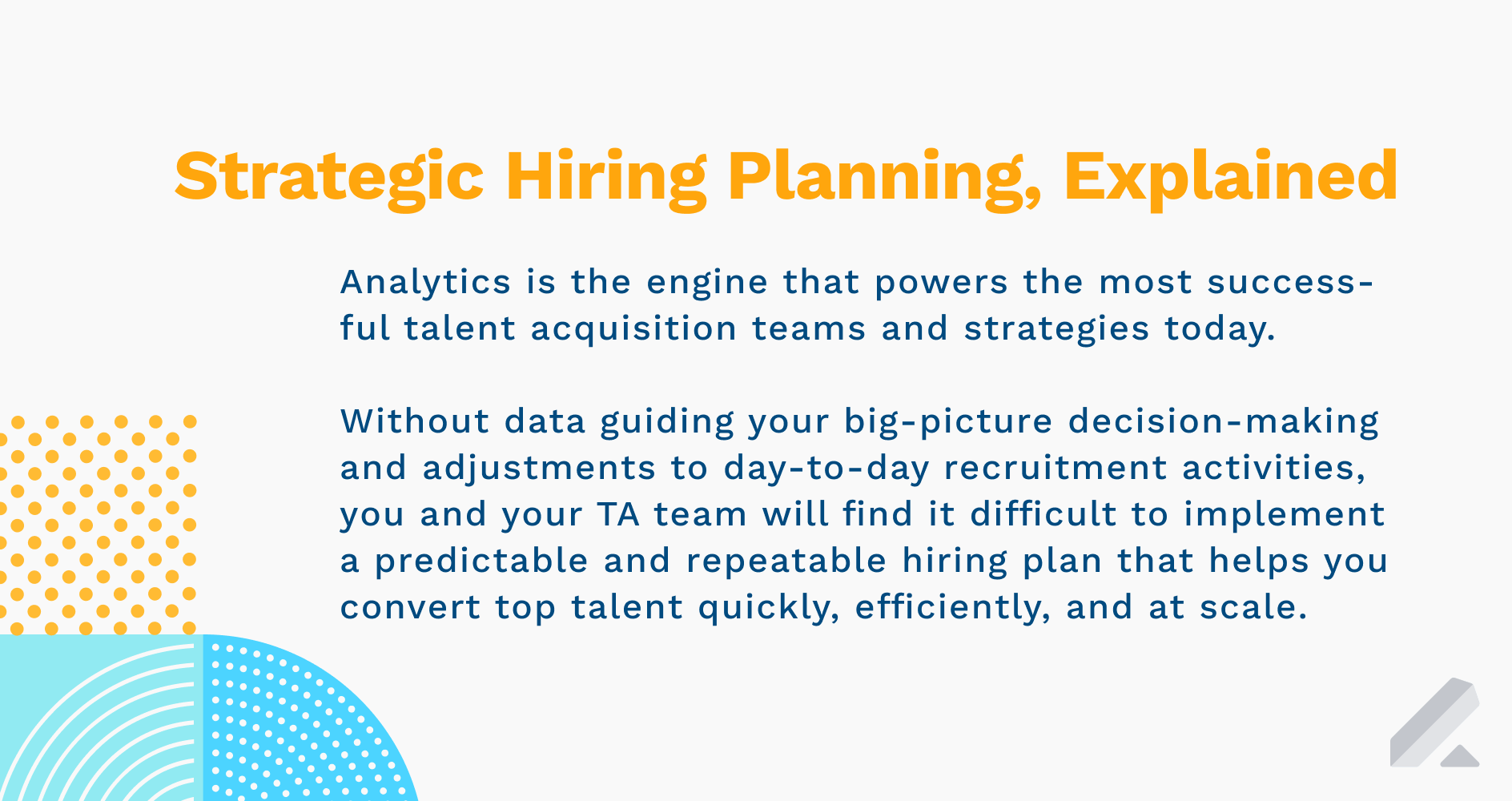 How to create a strategic hiring plan (and execute it with ease using an ATS + CRM solution)
Revisiting language in job descriptions. Tinkering with nurture campaign templates and cadences. Cleaning up your candidate database. Assessing your source quality.
There are many seemingly minor tasks that, when tackled in tandem by your entire talent acquisition team, can lead to more seamless and systematic recruitment processes (e.g., the ability to evaluate, archive, and advance leads with increasingly greater speed and efficiency).
While they take on this behind-the-scenes work, you need to focus on the bigger picture:
Implementing a more strategic hiring plan that leads to offers extended to qualified candidates and the employment of premier prospects who can fill key roles and satisfy all hiring stakeholders.
This proven three-step approach can help you formulate and execute said plan.
1) "Rip and replace" your legacy applicant tracking system (and ASAP)
If you already researched the talent acquisition technology marketplace to find a top-tier solution that empowers your team to work smarter, not harder (like you had to with your previous ATS), move on to the next step below.
If you're still stuck with an old-school ATS system that deters your team from being as quick, efficient, and productive as you need to be to achieve your respective recruiting-related KPIs, it's time to overhaul your TA tech stack.
In short, without a best-in-class recruitment platform, your recruiting staff can't:
Store all info tied to ideal candidates they've engaged over time, due to the lack of a centralized system of record that features dynamic profiles for each prospect
Easily access and review said profiles in just a few simple clicks to resurface relevant leads (based on their profile qualifications) for both active and upcoming roles
Analyze intricate elements of their day-to-day TA work and long-term recruitment efforts through "auto-updated" dashboards with easy-to-parse data visualizations
Get a holistic view of all pipeline activities, including leads' progression through each recruiter's individual funnel and prospects' nurture messaging engagement
Entrata invested in LeverTRM to solve exactly this issue. The software company's previous applicant tracking system was "rigid" and slowed down all TA processes.
That's no longer the case, since onboarding our complete ATS + CRM solution.
"As a tech company, you're only as good as the people you hire, so a lot depends on your talent processes," said Entrata Director of Talent Acquisition Emma Corbett.
"We knew LeverTRM would help us succeed," Emma added. "It's designed for recruiters, it's intuitive, and it's going to make our jobs much easier."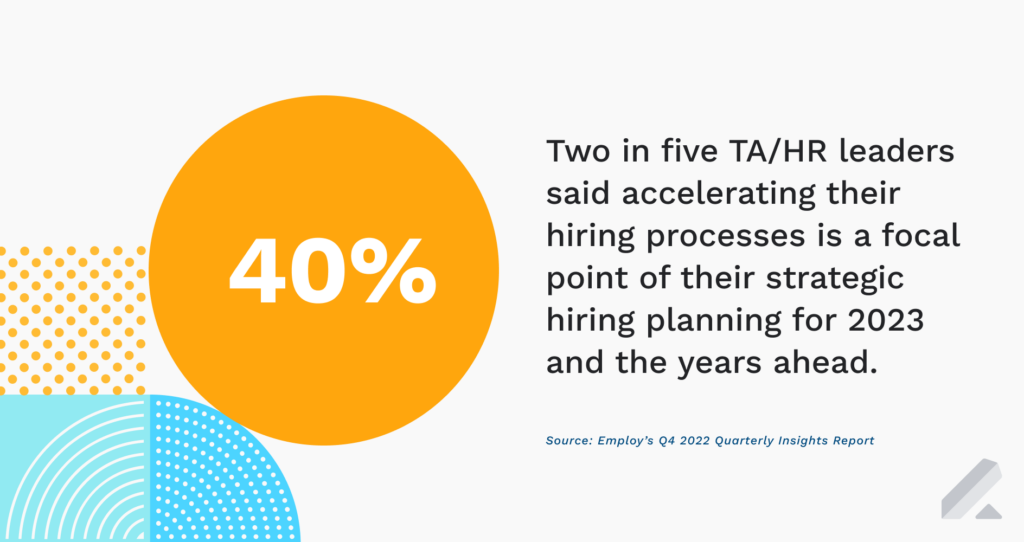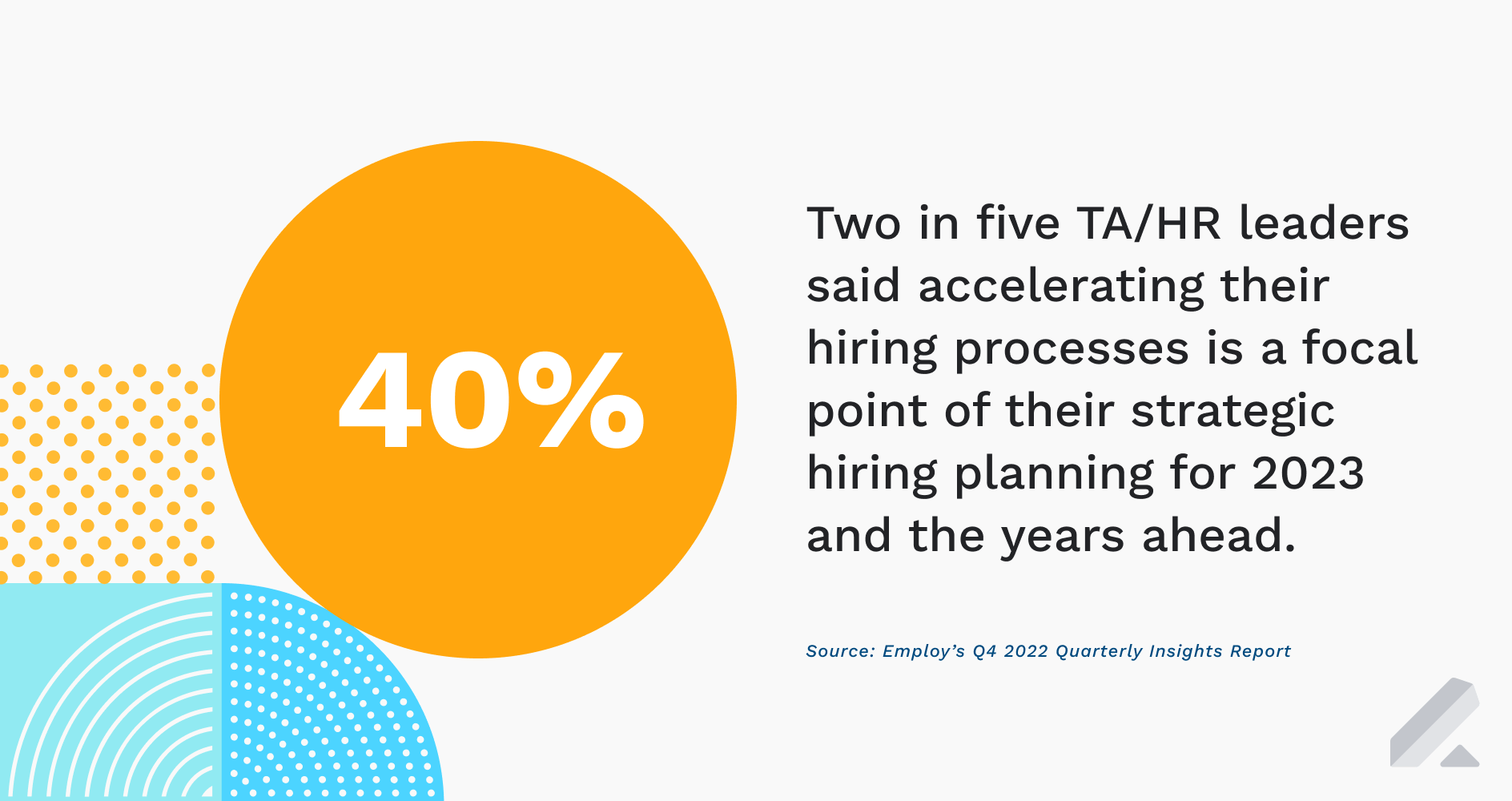 2) Work with leadership, hiring managers, and HR on annual hiring planning
With the proper (read: effective, user-friendly, powerful) recruiting software in place for your entire TA team, your next step to create a hiring plan that's more impactful for your business is to work with all other hiring stakeholders (and often).
Executive decision-makers
Your CEO and CRO lay out lofty company goals each year. It's your job as a talent leader to speak with your executive team about said said goals
The more questions you ask and clarification you request, the better your instruction to your recruiters will be and the more you can show your e-staff you'll implement a hiring plan that aligns with their desired headcount growth outcomes.
Human resources leaders
Your CHRO will help you construct a hiring plan template based on these goals and, more specifically, the hiring needs of each department and location.
For instance, your HR leader will have distinct insight (from their team's HCM/HRIS) regarding where skills gaps exist company-wide — data that can inform the places and types of candidates your team will need to source.
People/hiring managers
Your hiring managers want to ensure their time isn't wasted (e.g., having to evaluate what turn out to be mostly poor-fit prospects advanced by your sourcers).
Learning what they deem is an "ideal" candidate can only help your talent acquisition team's collective efforts to identity, engage, and advance only top talent in the recruiting cycle.
Moreover, these chats can also improve the hiring strategies developed for each business unit.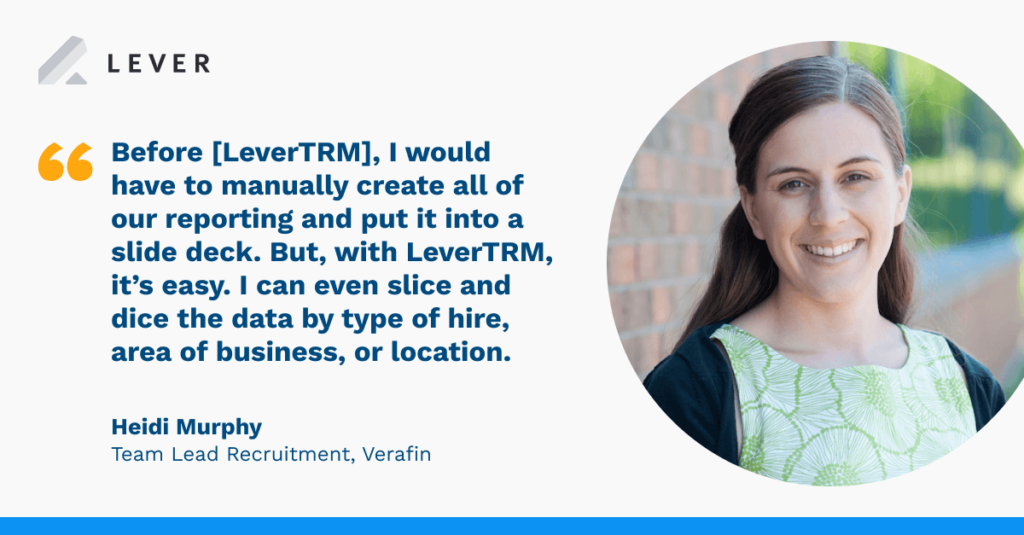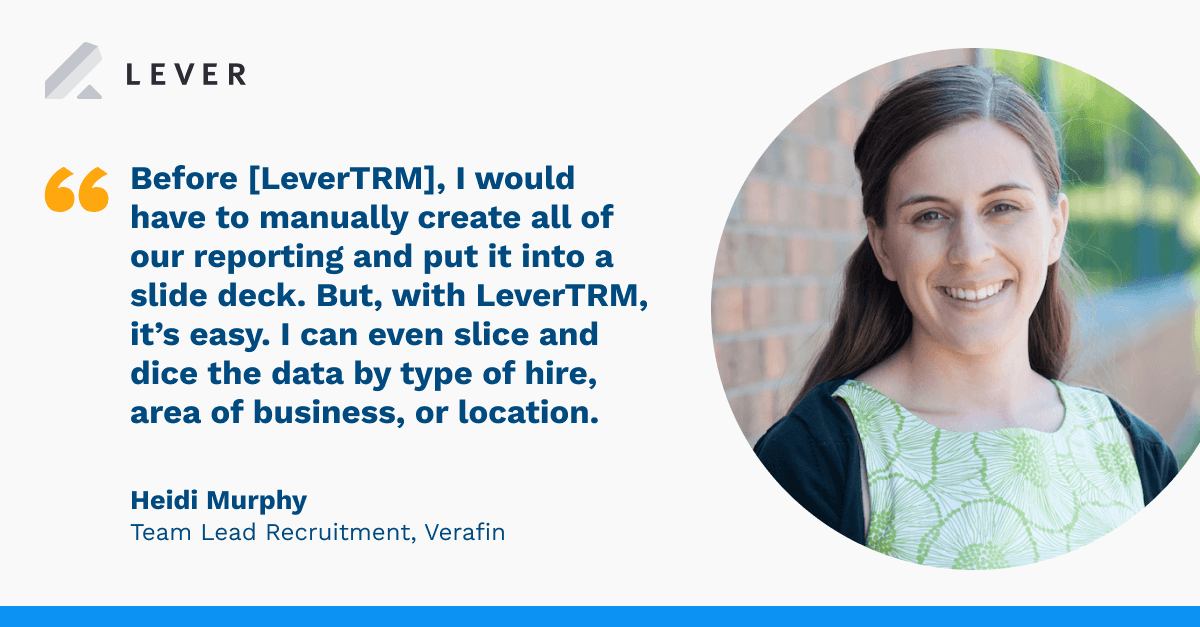 3) Continually optimize your recruiting strategy by leveraging your TA data
Analytics powers that most successful talent acquisition teams and strategies today.
Specifically, it's what can enable you to make data-driven "micro" modifications to distinct facets of your daily recruitment activities and "macro" changes to your strategic hiring plan.
Does your recruitment marketing data shows social media ads promoting open roles are missing the mark in terms of click-through rate and application conversions? Adjust your keyword targeting and/or try new channels.
Does your job board data shows job postings on certain career communities (LinkedIn, Indeed, Glassdoor, Wellfound, etc.) aren't getting the traction you anticipated? Put some marketing spend to amplify those listings' reach.
Does your diversity recruiting data shows few members of certain underrepresented and marginalized groups are included in your existing talent pool? Reexamine the efficacy of your current go-to sources and test new avenues.
Lever customer Verafin understands the value of leveraging data tied to engaged, archived, and hired candidates and its full-cycle recruiting process.
The TA team at the financial crime management software provider has sped up reporting by using the in-depth, dynamic dashboards in Visual Insights.
This frees up time to for Verafin's recruiters to tackle other crucial tasks — and enables its talent leader to make strategic, data-backed adjustments to its hiring plan.
"Before [LeverTRM], I would have to manually create all of our reporting and put it into a slide deck," said Verafin Team Lead Recruitment Heidi Murphy. "But, with LeverTRM, it's easy. I can even slice and dice the data by type of hire, area of business, or location."
Learn all about LeverTRM, our native talent acquisition suite, and how our solution can help you develop a more strategic recruitment plan and smarter hiring process.