Diversity, equity and inclusion (DEI) initiatives are (rightfully) becoming more commonplace in the workplace. The goal of these programs is to create a diverse and inclusive workplace environment where all employees can feel safe, respected and valued.
An increasingly common driver of these initiatives is the DEI committee:
A group of diverse people from across one's org (execs, HR, people managers, mid- and entry-level employees) who meet often to identify areas of the business in which ongoing improvements can and should be made to make the company more diverse, equitable and inclusive and strengthen the culture
However, creating a DEI committee to strategize and execute DEI initiatives is not as easy as it seems. It requires careful planning, thoughtful decision-making, and strong leadership.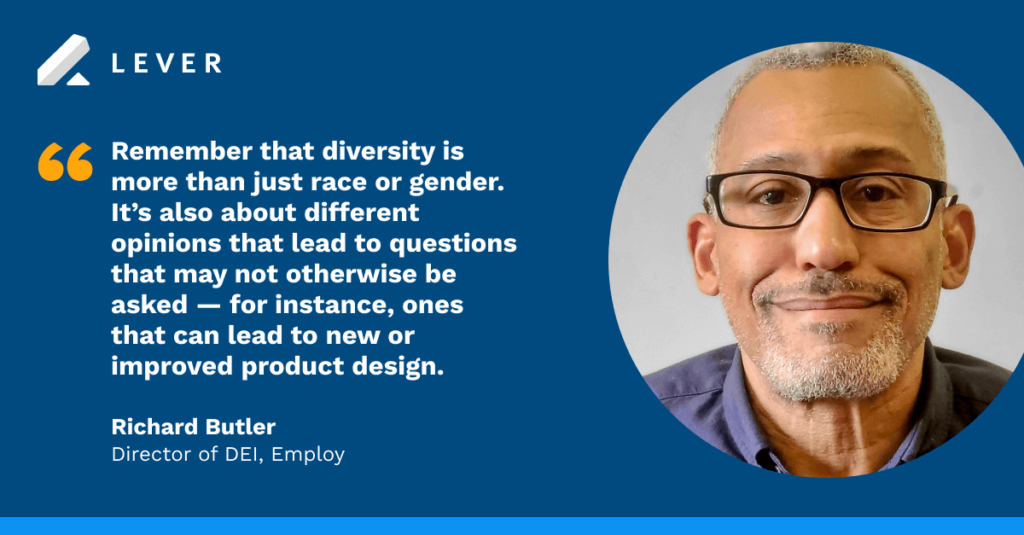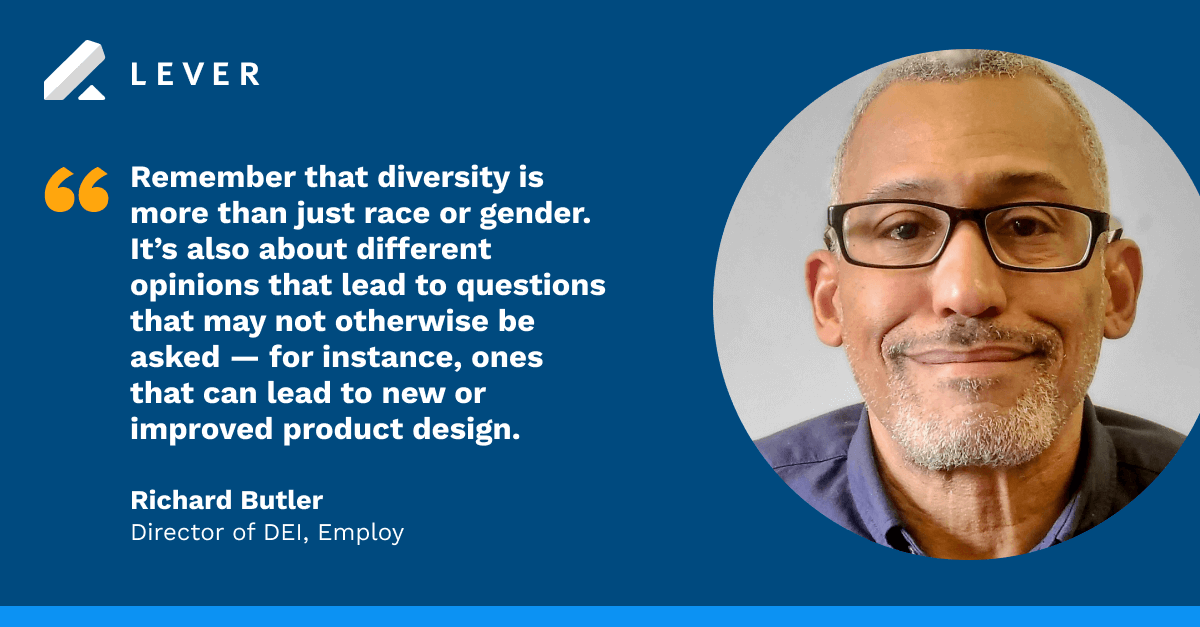 How to build a DEI committee for your business
Making continual improvements with diversity, equity and inclusion is an organizational endeavor, not just one to be owned and executed by a DEI committee.
"Any shift in company culture is most successful when the majority of the company is on board," Harvard-affiliated clinical psychologists Dr. Stephanie Pinder-Amaker and Dr. Lauren Wadsworth wrote for TIME/charter.
That being said, it all starts with the creation of a DEI council made up of diverse individuals from across your org to get the ball rolling with your DEI programs.
Here are some insights that can help you and your HR and leadership teams develop a dedicated DEI committee that can drive (or assist) DEI initiatives across your business — including your diversity hiring efforts.
Feature stakeholders from across all business units to form your DEI committee
As your DEI committee begins to take shape, it's vital to involve stakeholders from across the business. This will help ensure that your committee is representative of the diversity within your company or institution.
There are a few expert ways to go about developing your DEI "task force."
First, you can reach out to other departments and ask for volunteers. Put out a call for applications, either through an internal announcement asking for members from underrepresented groups and of different ages and gender identities.
Once you have a list of potential members, reach out to them individually to gauge their interest and commitment level. It's crucial to have a team that is dedicated to the work of the committee and will be able to attend meetings on a regular basis.
After assembling your team, get everyone on the same page around short-term projects and tasks and long-term initiatives you want to tackle.
Discuss the DEI goals with your committee and what each member can do to contribute. It's also essential to set ground rules for how the team will work together, such as respecting each other's opinions and disagreement protocols.
Alan Gorsky, President and CEO of Johnson & Johnson, said in a recent interview with Harvard Business Review how vital it is to have a diverse workforce.
"The best innovations can only come if our people reflect the world's full diversity of individuals, opinions, and approaches," Alan relayed to HBR.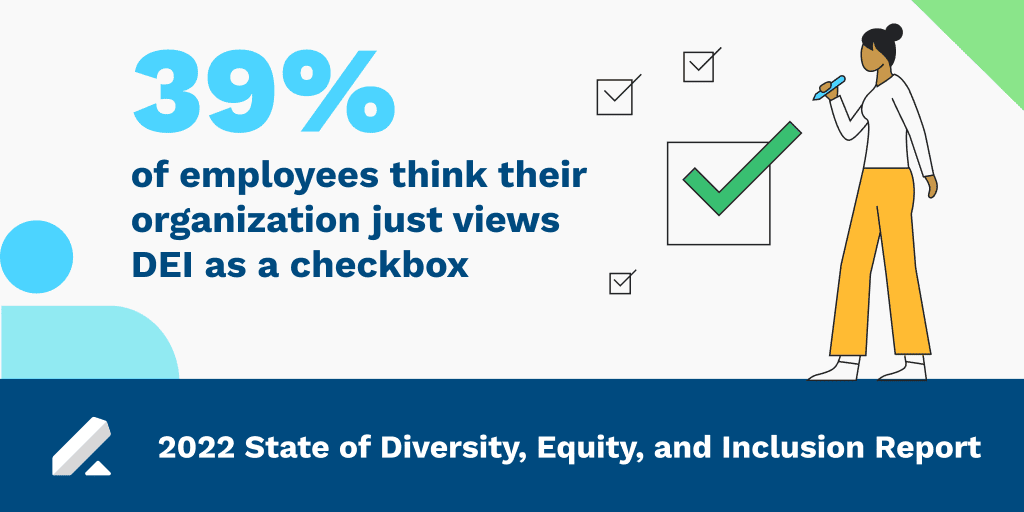 Audit diversity recruiting and hiring to date to realize a truly diverse workplace
It is essential that your company's DEI committee makes a distinct effort to create measurable strides for hiring while adding to diverse hiring and company culture.
According to Glassdoor's 2020 Diversity & Inclusion Workplace Survey, 76% of employees and job seekers indicated a highly diverse workforce is a critical factor for them when evaluating employers and job offers.
One of the first and more important tasks the committee should focus on is increasing the number of qualified diverse candidates in their talent acquisition team's applicant pool.
Speaking of TA, DEI committee members should also schedule time with talent leaders and recruiters to address potential unconscious bias in recruiting and hiring processes.
If discovered, the DEI council can help implement policies and procedures to prevent hidden biases from impacting candidate evaluation and offer extension.
Additionally, the DEI committee should work to create a more inclusive culture within the organization, one that values and respects the unique perspectives and experiences of all employees.
By establishing clear goals and objectives, your company's DEI committee can ensure that it is effectively working to foster a more diverse and inclusive workplace.
Joan Williams, a professor in work-life law at the University of California, Hastings, told SHRM the verdict is still out on if organizations are truly on board with DEI.
"The last two years have made a big difference in DEI," said Joan.
"DEI used to be considered a nice-to-have, but now it's considered a must-have," Joan added. But whether that's a difference that delivers organizational change is still up in the air."
Leaders who sponsor DEI committees are ultimately responsible for creating a diverse, equitable and inclusive culture. However, DEI committee members must work with them on an ongoing basis to make headway in a variety of key areas — including and especially as it relates to their diversity hiring efforts.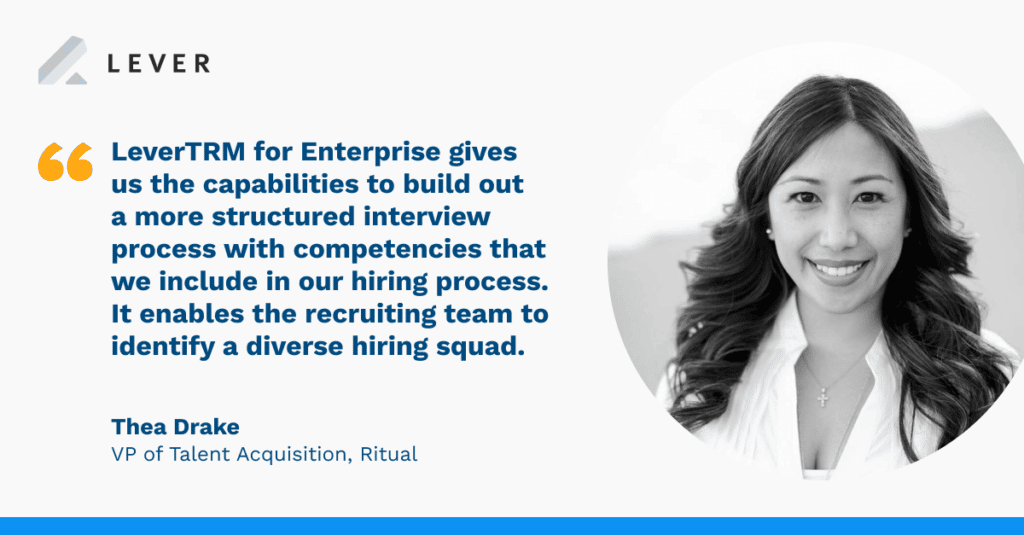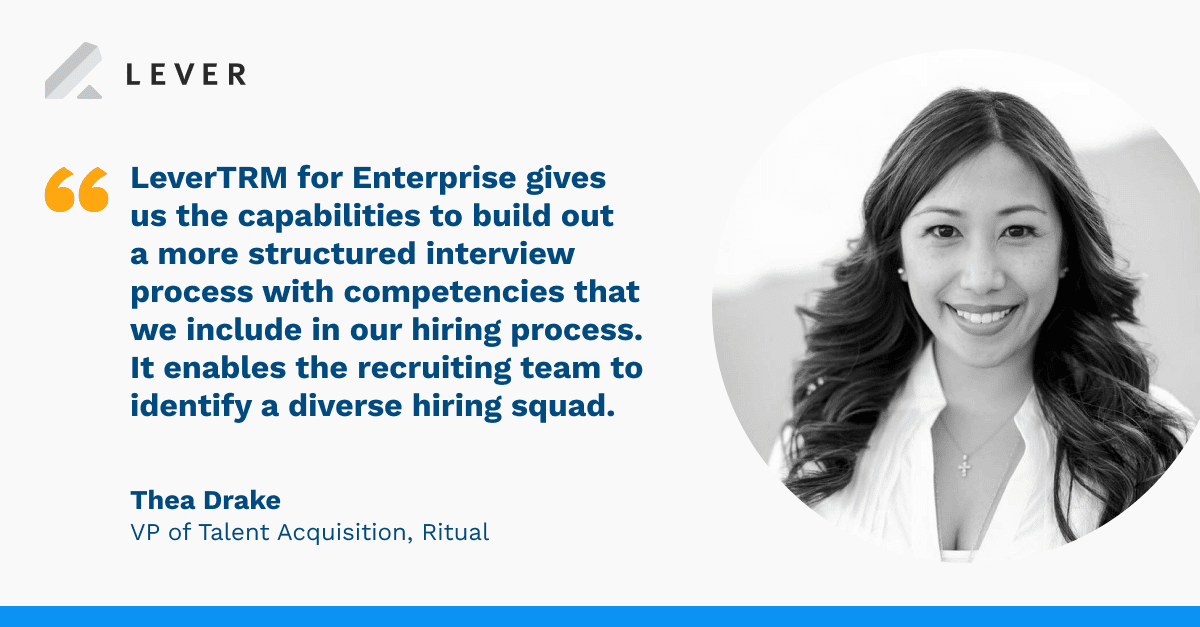 Provide a platform for all employees to share their thoughts, concerns and ideas
When it comes to creating a DEI committee, it's equally imperative to involve not just council members, but also employees in the process as much as possible. After all, they are the ones who will be charged with implementing change and ensuring that everyone feels included.
One way to do this is to create a platform for all your employees.
This can be done in a number of ways, such as holding regular open forums or focus groups where employees can share their thoughts and ideas around bettering DEI.
Many DEI committees create an online space (e.g., a blog, employee resource groups or a social media group) where employees can connect and engage with one another to discuss matters of interest to them and share ideas.
"It's so important for businesses to encourage their employees to bring their whole selves to work and celebrate them for all that they are," Workhuman Consulting Practice Sr. VP Jennifer Reirmert wrote for Forbes.
"Highlighting DEI efforts helps employees feel safe, respected and more connected, which can lead to a stronger sense of community and increased productivity," Jennifer added.
By enabling employees to speak up and have their voices heard, you'll not only get valuable input on how to improve diversity and inclusion within your company, but you'll also build trust and buy-in from those who are tasked with making change happen.
LeverTRM empowers today's talent acquisition teams to effectively advance their diversity recruiting and hiring efforts. Learn more about our ATS + CRM solution today.