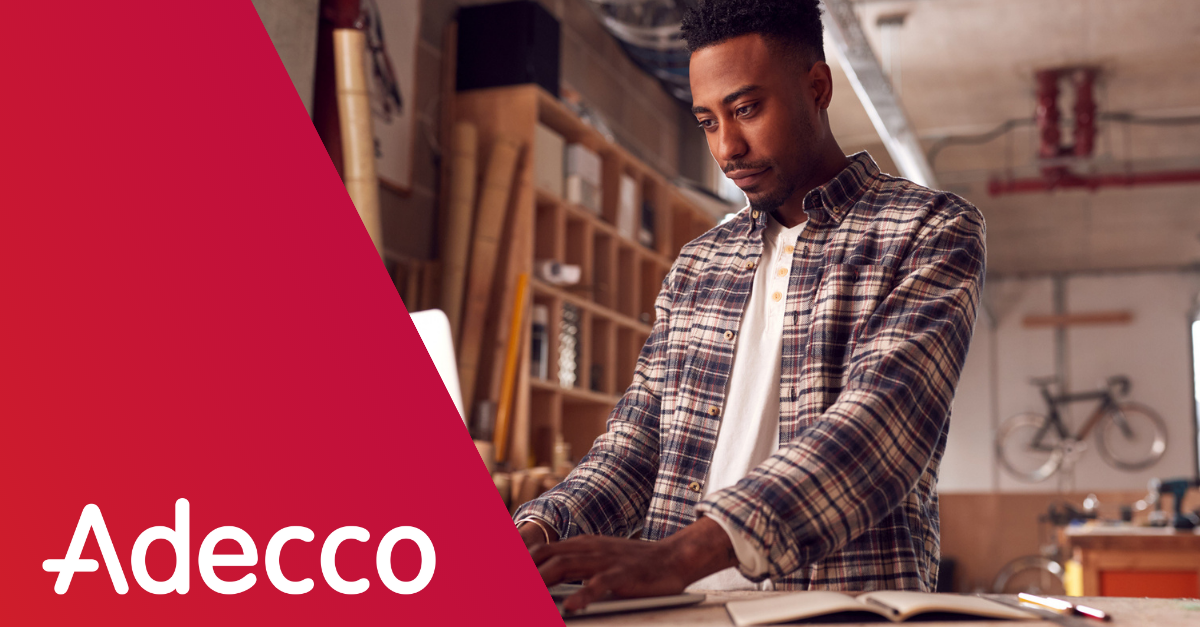 Going green isn't just good for the planet. It's good for business too. Airline giant United Airlines saved $2 billion by making lighter, greener planes to drive down fuel costs. By switching from paper towels to air dryers Soldier Field is saving $12,000 a year. Amazon, Facebook, and Google? Their implementation of sustainable practices like wind and solar power is saving them 10% on their utility bills.
With top companies making green business practices more commonplace and 77% of American consumers motivated to purchase from environmentally-conscious companies, creating a sustainability plan is imperative to ensure success for your business.    
Luckily, it's easy being green. Here are five steps to develop your own sustainable business plan:
1. Identify your environmental risks
Does your company rely on fossil fuels? Do you make products made from non-recyclable materials? The first step in creating a sustainability plan is to determine what aspects of your business practices can have negative impacts on the environment. Check out a full list of business environmental risks and be objective – How many risks have your company failed to address and how can your business correct them?
2. Match sustainability goals with business goals
It's been proven that going green can add more green to your company's bank account – but what about your other business goals? For example, if expansion is in your future how can you make sure your next offices are greener? Be specific in your goals to educate and motivate your employees and send a clear message to your consumers.
Keep in mind that adopting sustainable business practices isn't something you can just do when Earth Day rolls around or for a flashy marketing campaign. It's a lifelong initiative and the best way to future-proof your business. With two-thirds of Americans agreeing that the government is doing too little to reduce the effects of climate change and policies like a carbon tax attracting bipartisan support, we'll be seeing more green legislation – and more penalties for businesses not being sustainable – in the coming years.
3. Partner with other environmentally conscious brands and communities
The average consumer isn't just going green but is making more educated buying decisions. With two-thirds of customers saying they want to purchase from brands that advocate sustainability, green business certifications are on the rise to let buyers know they're supporting sustainable companies. Membership in environmental communities like the US Green Chamber of Commerce can also show customers they can trust your practices are sustainable while connecting you with other businesses for partnership and advice.
Partnering with a non-sustainable company can negate any strides you've made in implementing your sustainable business plan. Working with green vendors can be as easy as partnering with a local business to reduce driving distance and fuel costs, partnering with companies that boast green manufacturing practices, or teaming up with a business that supports the local community.
4. Don't forget about social and economic impacts
Corporate sustainability is comprised of three pillars: environmental, social, and economic. Make sure all three are incorporated into your sustainability plan. Socially, you'll need to maintain acceptance from employees, stakeholders, and the public. This means treating employees well, making meaningful (and green) partnerships, and engaging with the community.
As for the economic pillar, align your company's spending practices with environmental values and prioritize both equally. Incorporating economic factors into your sustainability plan will prevent you from adopting extreme measures in the name of going green. For example, transitioning from fossil fuels to cleaner energy can be taken in phases rather than all at once.
5. Build mechanisms for metrics and feedback
The success of your sustainability plan will be determined by both metrics and feedback from your consumers and employees. When writing your business goals determine how you will measure success. If you're looking to reduce water waste this can be as simple as comparing your office water bill from one month to another.
Feedback on how your business is incorporating sustainable initiatives will help determine if your goals are attainable. Ask your leaders if they've had any problems implementing more sustainable practices and find solutions that still fit within your goals. Getting feedback from customers through surveys, social media, and live chats can confirm whether your sustainability plan matches consumer desire or whether there is another green initiative you can take to attract and keep loyal clients.
---
At Adecco, our goal is to help make your company future-proof, including by helping you create a sustainability plan to stay on top of business trends. For more insights on how sustainability is driving the future of work, read our article on green game-changers or check out which skills are in high demand for companies in the new green economy.