The job market has become fiercely competitive today. If your organization is like countless others worldwide, your talent sourcing has likely become quite difficult.
A recent SHRM report found 83% of employers worldwide are having trouble finding high-quality individuals to fill their open roles.
Nonetheless, recruiters and hiring managers leave no stone unturned when it comes to talent sourcing and give their 100% to uncover the best candidates possible.
The issue is volume. There are many different channels and mediums your talent acquisition team can turn to to source candidates. Thus, it can be challenging to discern which avenues and approaches are truly effective in helping you attract the right talent. (And consistently.)
What's more, without a clear understanding of what success looks like, it's difficult to find out which talent sourcing strategies work (and which need some work).
That's why it's critical to track sourcing metrics that provide rich insight into how well you and your recruiting staff perform with adding candidates to your talent pool.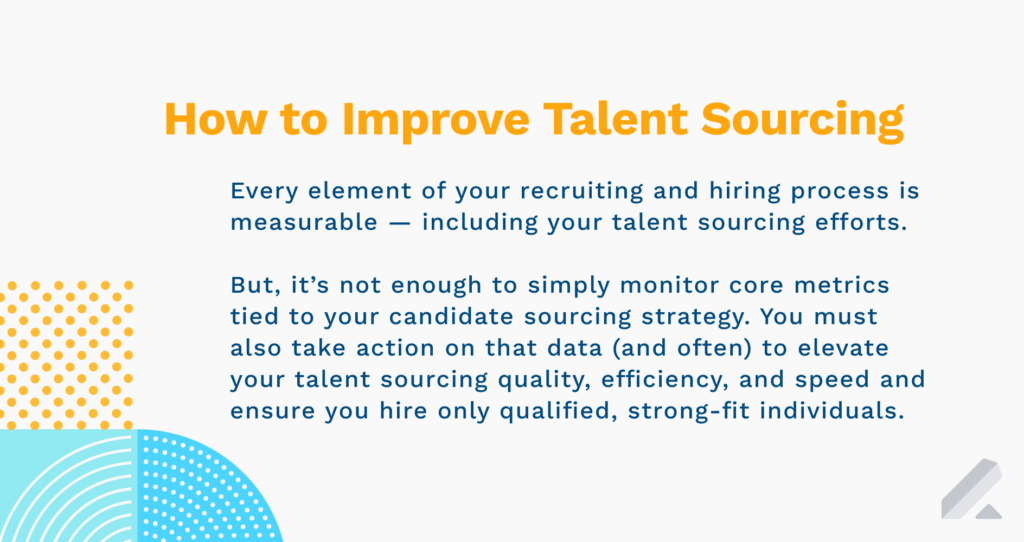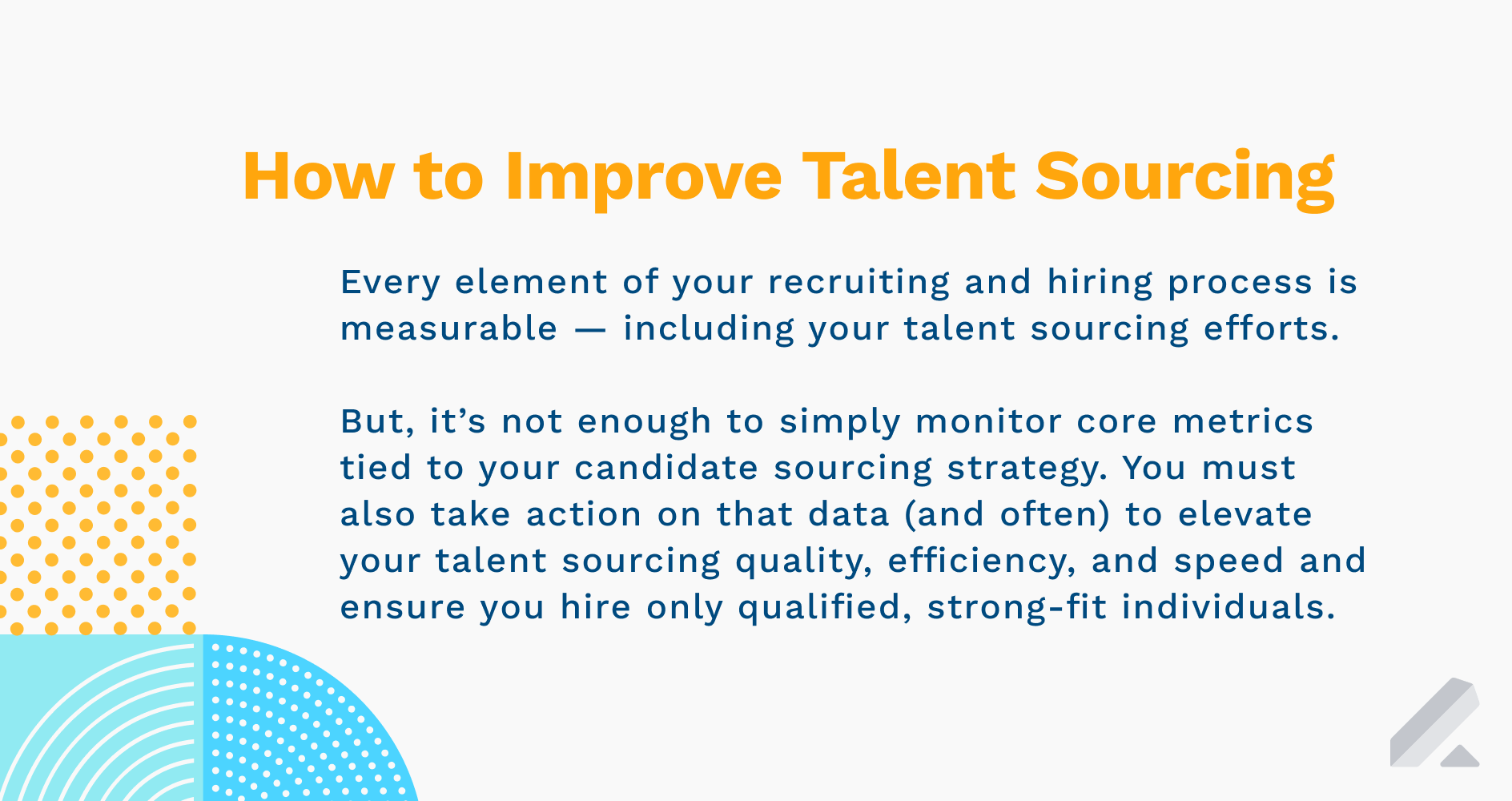 5 talent sourcing metrics to monitor often
Keeping a close eye on your talent sourcing analytics is vital. By doing so, you can:
Evaluate the effectiveness of your sourcing at a granular level
Identify areas for improvement with initial candidate outreach
Make intelligent, data-driven changes to bolster your sourcing
Show the (hopefully strong) ROI of your sourcing to your C-suite
In a nutshell, tracking talent sourcing metrics helps you realize a more successful recruitment process and achieve TA-related objectives tied to your business goals.
Let's cover what specific sourcing metrics you and your team should measure regularly — and take action on often — to enhance the quality of your sourcing efforts and ensure you hire a diverse mix of qualified individuals.
1) Cost to hire
Keeping the amount of money it typically takes your team to sign top talent — from the moment you source them to when they sign the offer letter — is paramount to your recruiting success (and ability to keep your hiring costs down).
To help you keep cost per hire low, your talent team must do two things.
First, monitor the expenses associated with your hiring strategy — notably, online job ads and offline recruitment marketing events (e.g., job fair booths, campus visits).
Second, benchmark your average cost to hire with industry standards (i.e., other talent teams) to identify areas where you can optimize your strategic talent sourcing approach.
2) Time to hire
Once a candidate you engage is hired, calculate the time it took to fill the role in question by subtracting the date the job was posted from the offer acceptance date.
Over time, you can compare the time-to-hire average for each source and determine which channels help you convert prospects into new hires quickest and slowest.
Just know there will always be variables and "X factors" in your recruiting. After all, not every recruitment process will be the same from one candidate to the next (e.g., interview panelists, pipeline stages, and stage totals will often differ by role or team).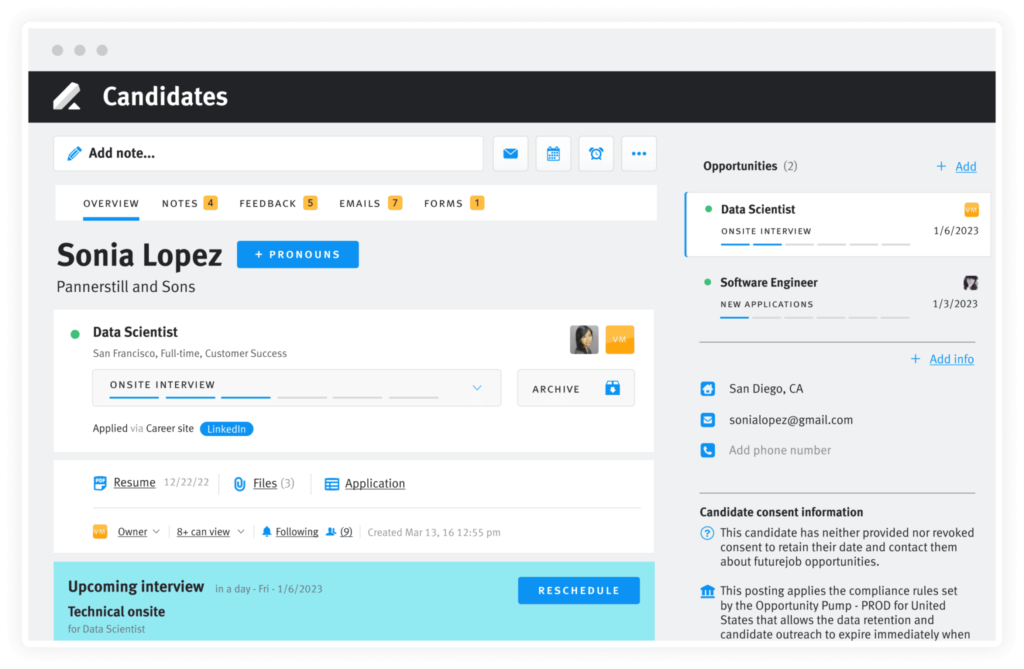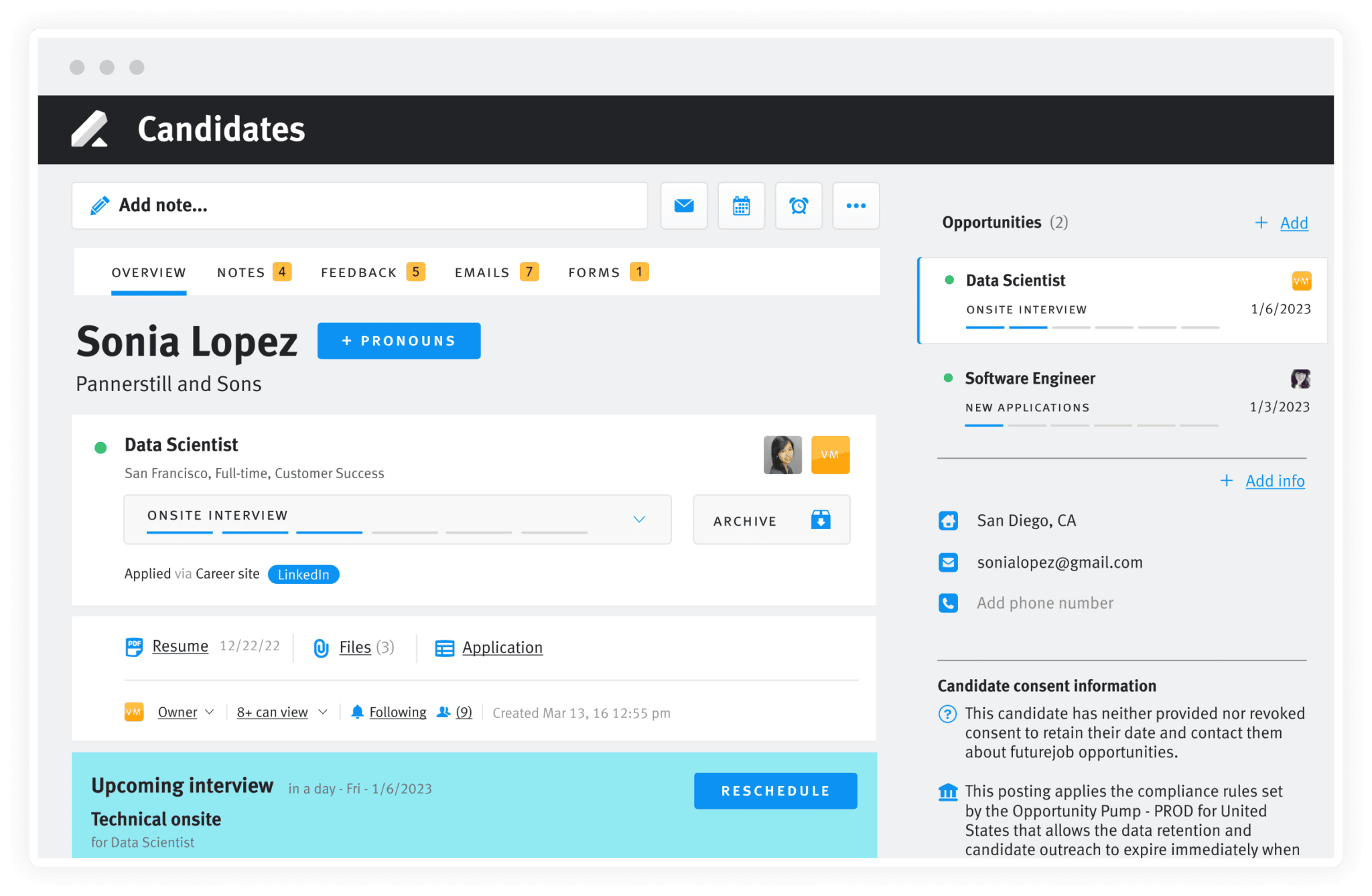 3) Quality of candidate
Let's say you need to hire 10 sales reps. You turn to multiple channels to find potential candidates and advance them into the hiring process (read: initial interview stages).
Here's the breakdown of which sources in this particular talent sourcing process led to the "ideal" candidates being moved into and through the sales talent pipeline:
Popular job boards: Out of 100 active and passive candidates, 50% are qualified (based on the sourcer's evaluation post-phone screen), 20% are shortlisted by hiring managers (after the first round of interviews), and 5% receive job offers (some decline, some accept).
Niche job boards: Out of 50 active and passive candidates, 80% are qualified, 50% are shortlisted, and 25% receive job offers.
Employee referrals: Out of 20 active and passive candidates, 90% are qualified, 80% are shortlisted, and 50% receive job offers.
There is some level of subjectivity to this analysis. That said, many TA teams looking at this data would surmise the niche job boards (in this case, ones geared specifically toward sales professionals where they can set up candidate profiles) yields the most qualified candidates.
4) Candidate conversion rate
The primary candidate conversion rate is "offer-to-accepted." But, don't forget this is a multi-faceted sourcing metric that also measures prospects' progression from one stage of the recruitment process to the next.
Sourced-to-screen, screen-to-interview, interview-to-assessment:
There are several iterations of this metric you can (and should) monitor to see the volume and percentage of "opportunities" (i.e., engaged candidates) move to each successive recruiting funnel stage.
High candidate conversion rates indicate your recruitment process moves lots of top-notch talent through your funnel and leads to the employment of strong candidates.
Conversely, low candidate conversion rates indicate you need to optimize (or outright eliminate) certain stages or steps in your respective hiring process — something you need robust talent analytics to help you carry out.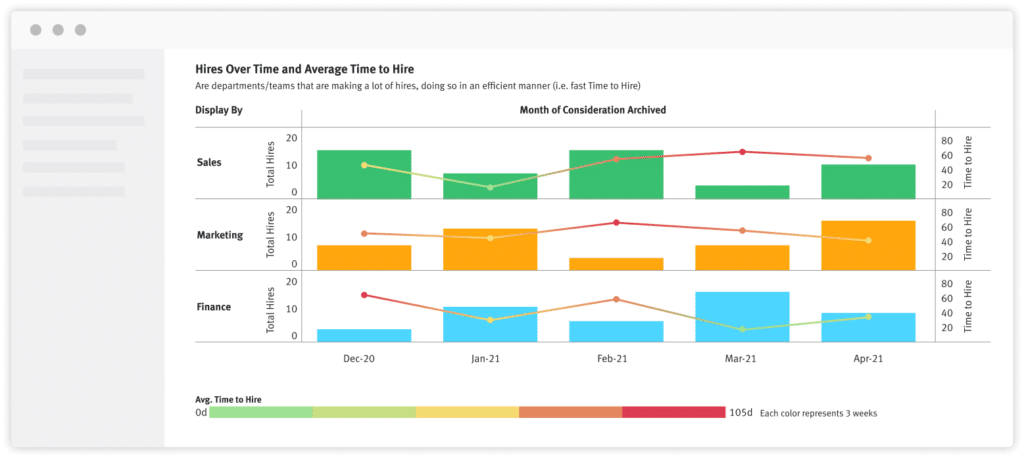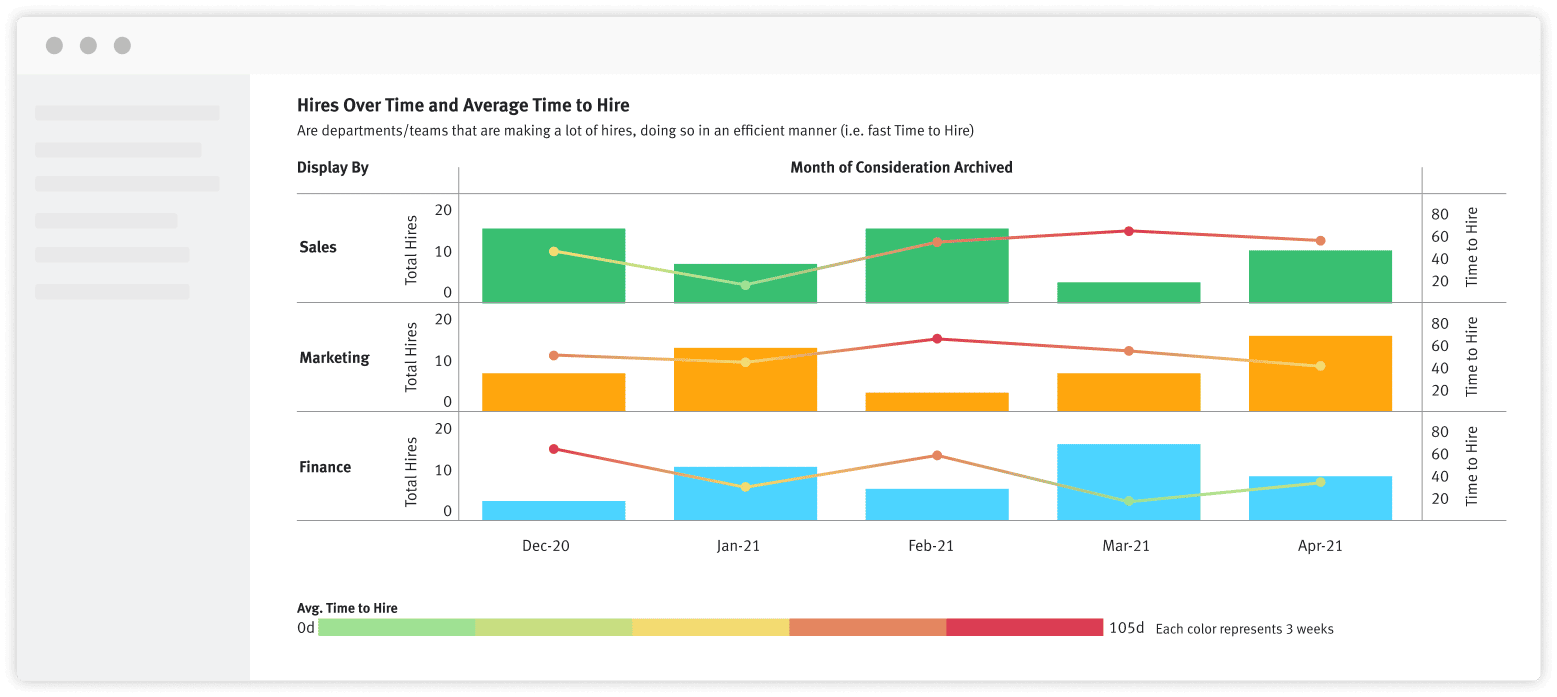 5) Candidate satisfaction score
Feedback candidates who enter the recruitment life cycle and speak with your hiring team can also help you understand the efficacy of your talent sourcing strategy.
With this metric, you can gauge the level of satisfaction of engaged candidates via post-recruitment process surveys and reviews on career communities like Glassdoor.
By tracking candidate satisfaction, you can identify areas for improvement and work with HR to enhance your employer brand to attract top talent.
Perhaps a candidate you sourced via social media came away from the initial interview unimpressed with your company culture or feel the job description for the role in question doesn't align with what the sourcer explained to them.
This feedback (and related poor rating) isn't ideal. But, it can be used to inform important updates to your talent sourcing efforts and talent acquisition approach at large.
Streamline and strengthen your sourcing strategy with LeverTRM, our ATS + CRM solution that thousands of TA teams use to engage and convert qualified candidates today.