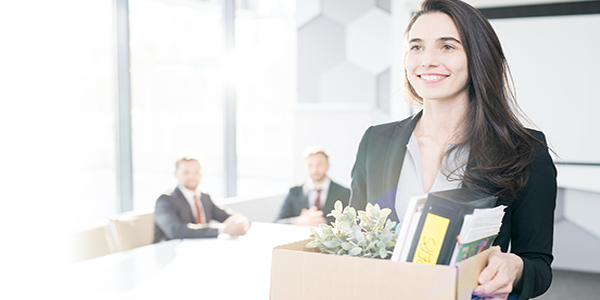 Did you know that marketing jobs are exploding with a 374% growth in job postings according to LinkedIn? It's no surprise as CMOs and companies are investing more into marketing and sales, and are seeing marketing talent as key differentiators.

However, worldwide, across all industries, only one in five employees say they feel they can meet their career goals where they work today and are in search of greater work-life balance, compensation and company culture.
One of the key consequences in this great reshuffle is companies losing skillfull employees or losing out on hiring top talent. While it comes down to many things from a slow interview process and multiple job offers, to competitive salaries and better culture fits, talent have the upper hand.
Now is the time for companies to look inward. Assess your current staff and maximize potential. If you have standout talent, do everything you can to retain them. And that doesn't mean just looking at compensation. Shout out the other benefits from trainings to tuition reimbursements and make sure employees know these benefits exist.
And this is just one tip! On June 16, WunderLand's Senior Vice President of Sales & Marketing, Jon Jelinek; Vice President of Delivery, Matt Crook and Senior Vice President of Studio, Jen Iliff, will sit down to discuss "The Great Reshuffle: How to Hire & Retain Marketers".
With a combined experience of 25 years, Jon, Jen and Matt will bring collective knowledge and insights into what's changed in the marketing industry and how companies need to adapt in order to accomplish their business goals. We will serve a perspective from the consultant, company and creative solution sides on how to recruit and retain in today's market.
The free and live event will take place on June 16 at 1 PM CT on the WunderLand LinkedIn page. Mark your calendars!